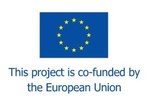 The project aims to map activities related to hate violence, hoping to identify model situations, proven activities and good practice regarding these issues. The results could lead to adjusting the laws dealing with hate violence in EU member countries.
The activities of all participating member countries include the following: an analysis of the legislation that deals with issues related to hate violence; a thematic analysis of the supporting politics of the Public Prosecutor's office and the police; a secondary analysis of official statistical data (i.e. the number of prosecuted hate crimes and the extent to which the results of hate-motivated actions are mentioned); qualitative in-depth interviews on the topic of hate violence with charged persons, offenders, victims, judges, public prosecutors, etc.; comparing relevant legislation and the steps taken by the court regarding hate violence.
The project runs from 1 October 2015 to 31 December 2017.
The Lifecycle of a Hate Crime Research Consortium comprises the following organisations:
– Hate and Hostility Research Group, University of Limerick (Ireland)
– IN IUSTITIA (Czech Republic)
– Irish Council for Civil Liberties (ICCL)
– Latvian Centre for Human Rights
– Umeå University (Sweden)
– University of Sussex (United Kingdom)
The project is supported by the European Union and directed by the Irish Council for Civil Liberties.
Published: 2016-12-01