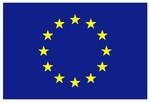 20.04.2004 15:00 - 18:00
Riga Graduate School of Law, Senate auditorium, Alberta iela 13, Rīga, Latvia.
Seminar is a part of the LCHRES EU-financed project "Human rights monitoring in closed institutions", and its primary target audience are law students. The goal of the seminar is to expand students' knowledge about the personal rights foreseen by the Criminal Law procedures, its observation in practice and control mechanisms.
Published: 2004-04-19