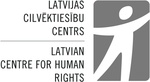 On behalf of undersigned human rights organizations working at both an international and local level for the promotion and protection of the human rights of people with mental health problems and/or a intellectual disabilities, we would like to draw your attention to a number of issues following the tragedy of Regi Social care home, where 25 residents with mental disabilities died in a fire.
For attention of Mr. Aigars Kalvītis,
Prime Minister of Latvia
We find it very hard to believe that such an accident is still possible in the 21st century in a country that is a member of European Union, and where the government believes that social care homes for mentally disabled fulfils all international human rights standards.
We urge the responsible authorities to start a comprehensive and serious investigation in order to find out the reasons of this tragedy, as well as who were the responsible persons. We believe that the sorrowful example of the Regi tragedy should prevent similar accidents at other care homes and must lead to the introduction of clear standards for safety and necessary staffing during night shifts. Indeed the authorities should instigate a speedy and effective investigation by an independent body to comply with Latvia's obligations under Article 2 of the European Convention on Human Rights.
The Regi tragedy should serve as a turning point for mental health care reform and should lead the Latvian government to rethink the aims and quality of care for people with mental disabilities. Until now the mental health care and social care in Latvia in its developmental stage and is far below other European countries. Unfortunately the old Soviet model of care for people with mental disabilities still prevails, in which persons are isolated in long term social care institutions, usually located in countryside, away from the big towns.
The Regi tragedy clearly shows that current form of care provides neither safety nor quality. Thus it must lead the government to change its policy towards inclusion and integration instead of exclusion and isolation. The plans of Ms. Stake, the Minister of Welfare, to ask the government to allocate funding (around 4.4 million lats) for the construction of a new social care home with even more places (126 instead of 90) is completely contrary to the concept of developing community mental health care and the right of each individual with mental disability to live in the community. This right is now clearly enshrined in binding international law, which Latvia has participated in developing, namely Article 19(a) of the UN Convention on the Rights of Persons with Disabilities which states that '[p]ersons with disabilities have the opportunity to choose their place of residence and where and with whom they live on an equal basis with others and are not obliged to live in a particular living arrangement'.
On January 2005 Latvia together with other European countries signed the Mental Health Declaration and Mental Health Action Plan of the World Health Organization. The Action Plan reminds that "there is no place in the twenty-first century for inhumane and degrading treatment and care in large institutions: an increasing number of countries have closed many of their asylums and are now implementing effective community-based services".
We urge the Latvian government to shift the focus of support for the people with mental health problems and people with intellectual disabilities from institutional care to community-based services. On June 2004 during the monitoring visit to Regi social care home carried out by the Latvian Centre for Human Rights, staff of social care home noted that 10 residents could live independently in community. These people had to be given opportunity! Unfortunately they did not reach it.
Ieva Leimane-Veldmeijere, Latvian Centre for Human Rights
Skaidrite Pudane, Union for support of people with mental health problems "Paspārne"
Jekaterina Jeremejeva, Latvian Psychiatric Nurses Union
Ligita Embrekte, Union for interdisciplinary cooperation "Daiva"
Gunta Anča, Latvian Cooperation Organization for People with Special Needs SUSTENTO
Irina Rulle, Latvian association "Rupju berns"; Day centre for people with intellectual disabilities "Saule"
Brigita Siliņa, Support group for people with mental health problems and their relatives "Gaismas stars"
Antra Siliņa, Latvian Initiative Group on Psychiatry
Māris Grāvis, "Rūpju bērns" of Riga city
Jurijs Lanavojs, Day care centre for people with intellectual disabilities "Saime"
Karina Kaktiņa, Foundation "Kopā"
Ivars Balodis, Organization of people with disabilities and their friends "APEIRONS"
Robert van Voren, Global Initiative on Psychiatry
Dovile Juodkaite, Global Initiative on Psychiatry Vilnius regional Office
Oliver Lewis, Mental Disability Advocacy Center
Judith Klein, Mental Health Initiative of Open Society Institute
European Coalition for Community Living
Published: 2007-02-27